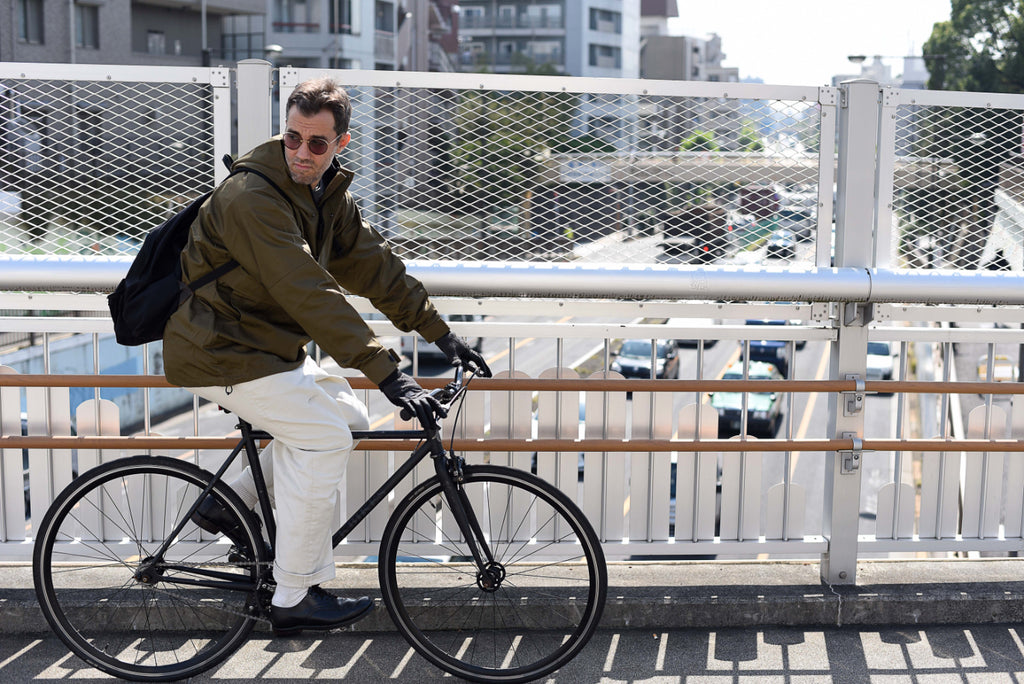 Versatile, subtle, functional


A quality pullover is a true essential for most seasons, and it really comes in handy when the temperature fluctuates throughout the day. The Manaslu Pullover from Zanter was specifically designed with these factors in mind. While also closely resembling a classic anorak parka, this pullover is a truly superb piece of outerwear, one suitable not only for extreme outdoor use but also for casual everyday styling.

The main feature of the Manaslu Pullover, besides its key functionality of rain protection, is the especially spacious pocket on the front. This is perfect for those who would rather not carry a bag, as wallets, cell phones, and lightweight computers can easily fit into this extremely roomy pocket.





Tough but elegant at the same time


The Manaslu Pullover follows in the footsteps of the original Manaslu Expedition Anorak that was used by the Japanese expedition team that climbed Manaslu, a mountain in the Nepalese Himalayas on May 9, 1956.

The fabric is made of a high-performance Ventile fabric, rather than nylon. There is a beautiful luster to the Ventile fabric, but what is even more outstanding is its breathability while remaining extremely waterproof. This waterproof and breathable fabric has minimal seams where it comes in contact with rain, further preventing any water from penetrating, and offers a high degree of mobility and comfort.


The MOFF material used in Zantar's down jacket series is also utilized here. This material has excellent deodorant properties that are fast-acting and long-lasting, and helps to mitigate excess perspiration.




Beauty and utility

Recently, oversized anoraks and pullovers have become the norm. However, we wanted to expand on this design trend and create something that had a bit more utility to its core design.


Zanter's Manaslu Pullover follows in the footsteps of the anoraks of the past with a large silhouette, meant to be worn over a down jacket. The large kangaroo pocket attached to the front is spacious enough to hold a laptop computer.
The large size makes it perfect for winter and can be styled easily with a thick parka or fleece as an inner layer. It can also be a mainstay for casual everyday outfits in winter.
The wide silhouette makes it easier to move around in, and the fabric will age well with regular use.
Because it is a classic yet practical item, it can be worn in a variety of situations and outfits. And naturally, it goes great with sporty and street-style items. Experimenting with different bottom layers can make for fun styling as well.