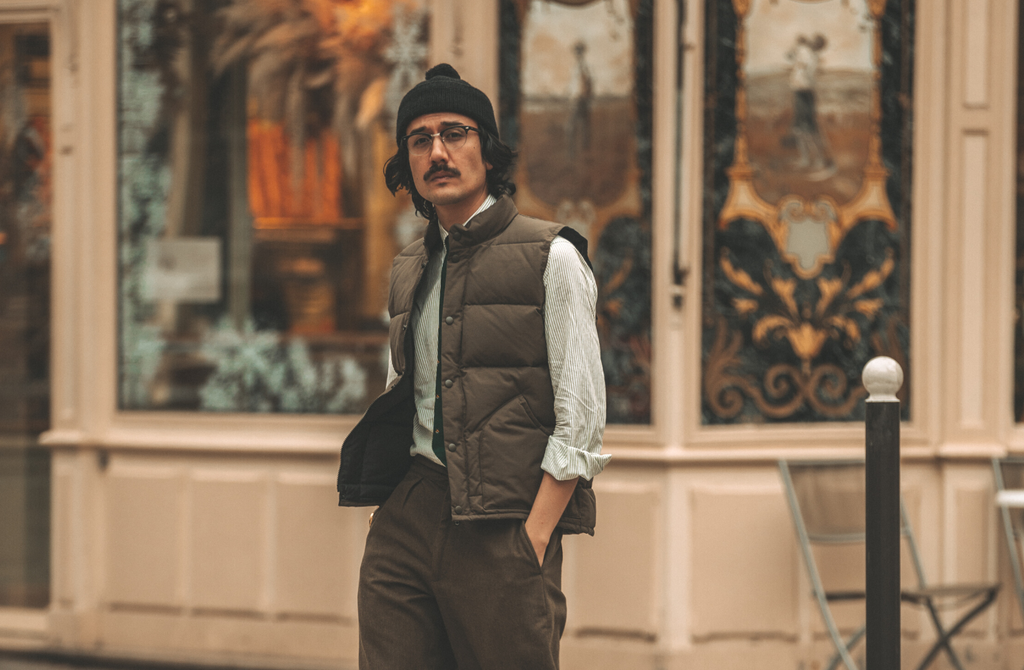 An upgraded classic, creating high-performance gear for everyday wear
Down vests have been gaining popularity in recent years as a great inner layer. Of course, it also looks great when used as outerwear, retaining warmth and protecting from the cold. The lack of sleeves makes it easy to style with jackets, fleeces, and parkas. It is a crucial addition to one's winter wardrobe, as it can make a bulky silhouette look much sleeker.
Zanter's Down Vest is based on our flagship WP-Down Jacket model. While ensuring protection from the cold, it has great urban utility that is indispensable for fall/winter coordination.
Uncompromising on functionality, elegance shines through the use of high-quality materials
In order to maximize the power of the down lining, 90% European white duck down with 800 fill power is used for the padding, guaranteeing high warmth retention. After this down is washed in the country of origin, the down is further refined domestically in Japan through a 10-step process to remove dirt and impurities. This improves the warmth and durability of Zanter's prized high-quality down.
The fabric is made of DELFY, the same highly breathable and water-repellent material used in the WP-Down Jacket, so the same high level of moisture permeability and water-repellency is present in this high-performance vest.
Moreover, the high-density woven water-repellent nylon ensures a beautiful luster to the garment. The result is a truly elegant garment suitable for both mountaineers as well as urban professionals.
A final but crucial detail is in the lined pockets. These pockets are lined with thick fleece and will keep your hands warm during the mid-winter months.
Expand your styling range and break out of the layering rut
Zanter's Down Vest has a notably sporty look and will be a very functional compliment to your everyday wardrobe.
This down vest, which combines quality and attention to detail, can be worn with a casual parka or even a high-gauge sweater without feeling out of place. It is no exaggeration to say that this is a versatile item, indispensable for easy clothing coordination, and a garment that expands the wearer's range of styling.
The lightweight yet considerable warmth of the down makes it a very easy-to-use item. With a lightweight fit and excellent heat retention properties, it is guaranteed to become a mainstay piece.